For the last few decades, the United Arab Emirates and, especially, the city of Dubai, has gained the reputation of being the world's capital of luxury tourism and it very well deserves it.
Dubai is a country of Sheikhs and wealthy locals who own the most expensive cars, Dubai has managed to switch from being a Bedouin land to a real metropolis that attracts people from all over the world, for both business and pleasure. From the world's tallest building to a ski resort and unique constructions everywhere, Dubai is already famous for having the most of the most, which is what most travelers are looking for when they plan a trip to Dubai.
However, a country like the United Arab Emirates is much more than the glittering malls and expensive hotels. So here is a face of the United Arab Emirates that not many travelers are aware of.
This article, is all about some of the hidden hangout spots in Dubai and the rest of the country, which is a combination of both adventure and a taste of the local, Bedouin culture, making an excellent guide to exploring Dubai off the beaten track.
Ultimate Hidden Hangout spots in Dubai: The Mangroves in Abu Dhabi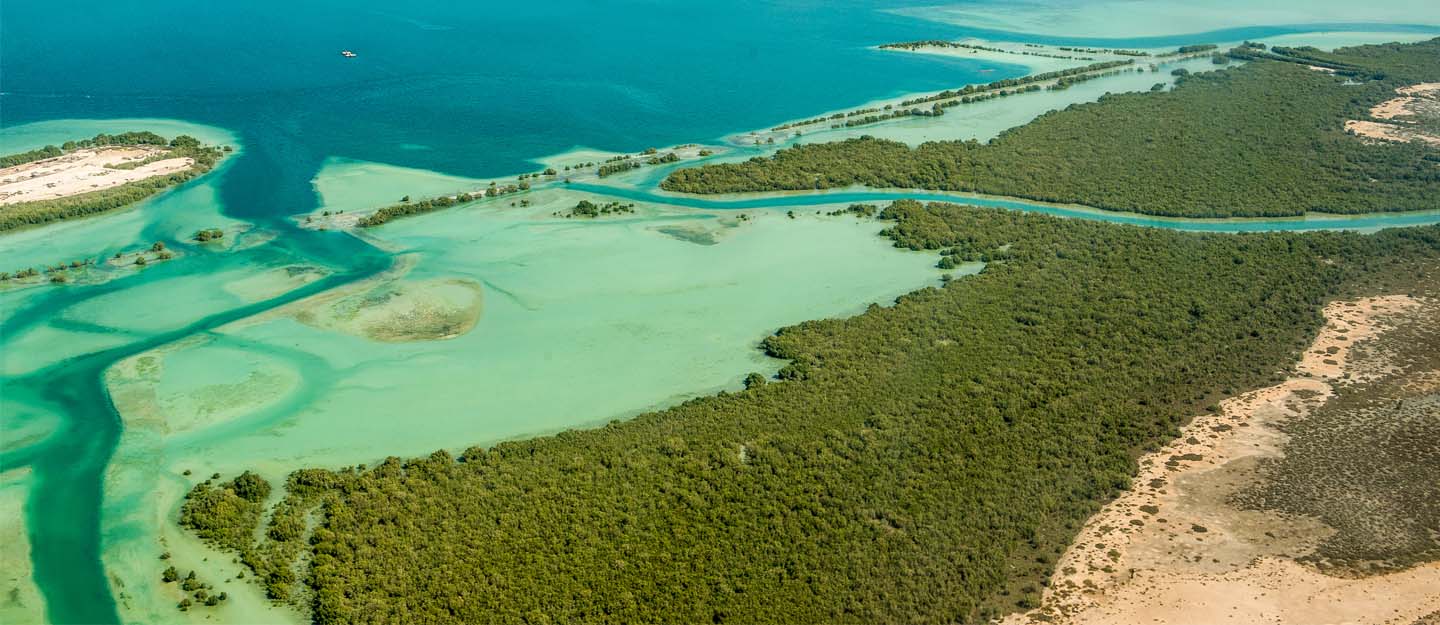 Home to some of the hottest and harshest deserts on Earth, Dubai is a popular destination for dune bashing and desert safaris. However, very few people know that, in Abu Dhabi, there are 110km² of mangrove forest, inhabited by hundreds of bird and reptile species. It is a fascinating place that breaks the country stereotype and one of the reasons why people have survived in this region for millennia as, for many years, they have been a place where local Bedouins and other communities could get wood, as well as different kinds of food. The importance of this forest is that it helps to preserve the country's ecosystem, by reducing carbon emissions, as well as preventing the coastline erosion caused by ocean currents. You can visit the mangroves on a day trip from Dubai and the activities include riding on a donut boat, and kayaking through the narrow water lanes naturally shaped by the vegetation, which is fun and exciting.
Delma Island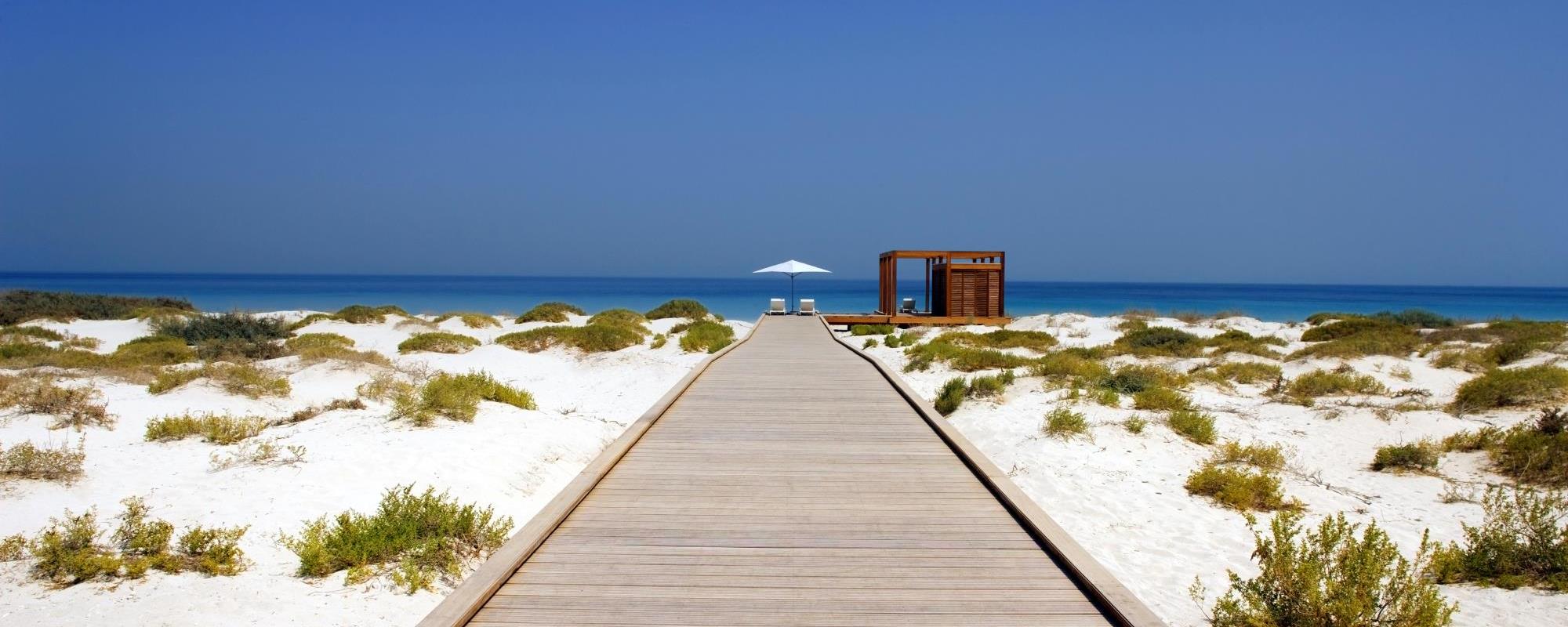 With more than 7,000 years of history, Delma Island is one of the oldest inhabited places in the UAE and, perhaps, in the whole Arab Gulf, as well. The island is one of the very few places in the country which still has a very visible cultural heritage, with plenty of date farms and a strong fishing culture. Qeshm Island in Iran is the only other place where you can still get a glimpse of what the Persian Gulf culture was like. But this is not all this place has to offer, for beach lovers, here you will find the best beaches in the country, which are practically empty and have crystal-clear blue water. Delma can be reached by ferry from Jebel Dhanna terminal, very close to the border with Saudi Arabia. It's around 470 kilometers from Dubai, so it would be quite difficult to visit it on a day trip. The island has a few hotels though and, if you are into camping, there are, literally, hundreds of kilometers of empty, sandy beaches. The island is inhabited by over 10,000 people, so ferries run pretty often and, you can take your car, as well. Delma Island is one of the best ways to explore Dubai off the beaten path.
Dig Daga Farms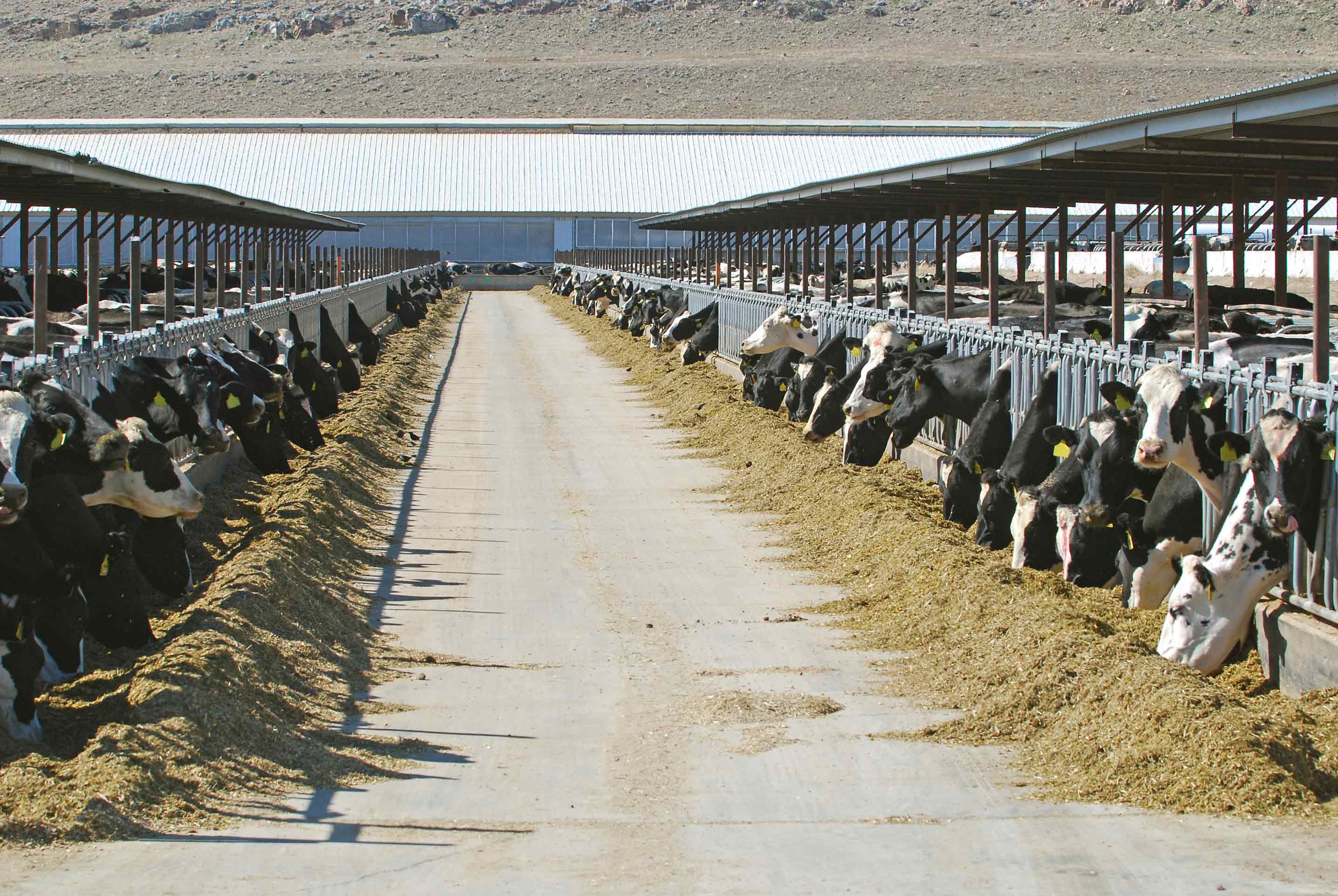 Located in Ras al Khaimah Emirate, Dig Daga is the place where the shifty sand dunes are replaced by green, rolling hills and cultivated land. Dig Daga is a very popular picnic area that attracts many local Emiratis, so it could be your chance to finally interact with them, something quite difficult to do when you are in Dubai. Moreover, you can also visit some of the farms where you can actually buy fresh dairy products, like milk for example. Dig Daga Farms is 114 kilometers from Dubai and the only way to get there is by car.
Camel Market Al Ain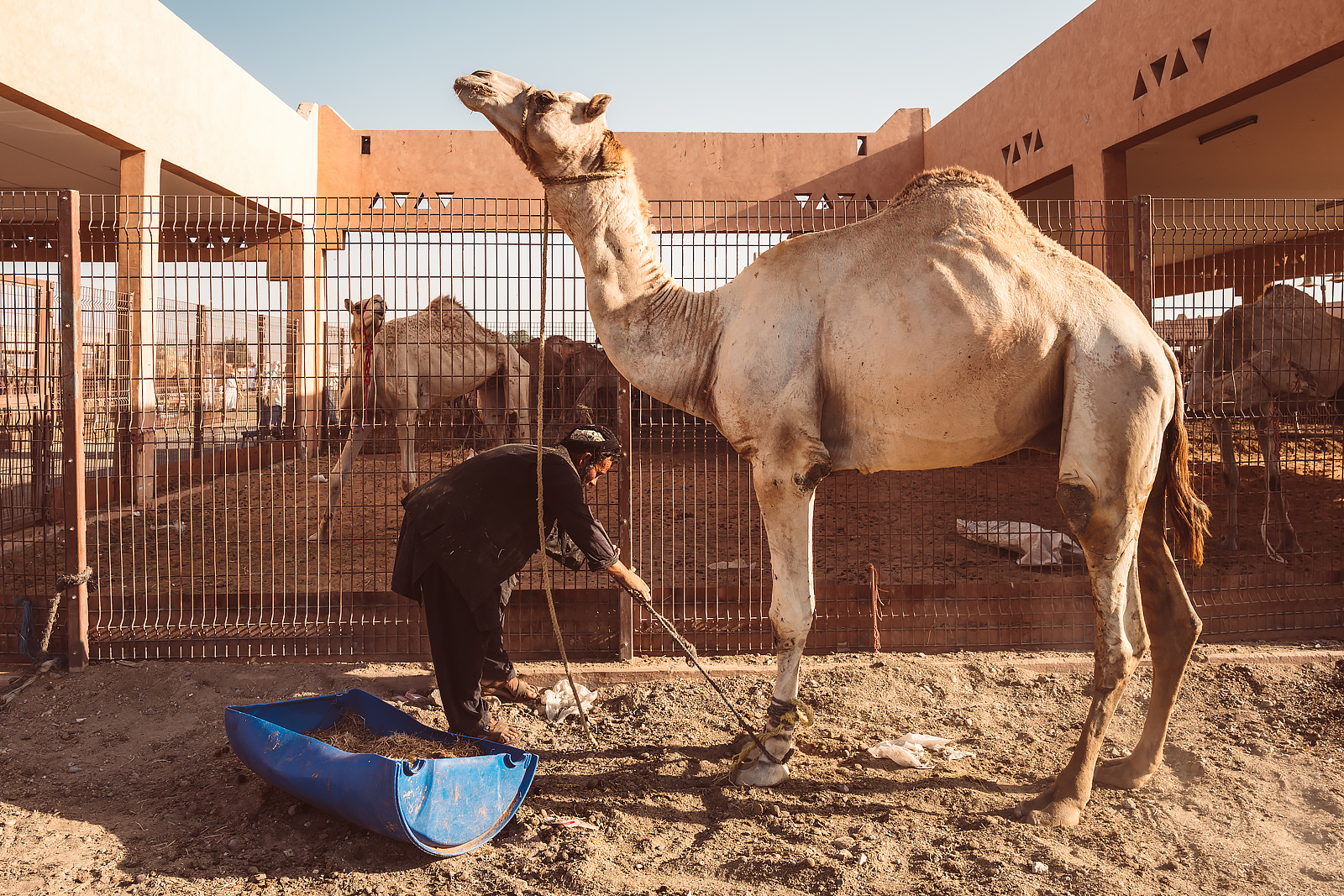 A bustling, chaotic animal market, where you can bargain over the price of a camel, there are, literally, hundreds and hundreds of camels and a really authentic atmosphere. Today, the sellers are not Emirati but Pakistani and Indian, even though most likely, the actual owners are locals. However, the bazaar is still really genuine and, if you wander and wait for long enough, you will see wealthy Emiratis coming with their pickups to bargain for camels and other animals. The market is, free and you will be one of the very few tourists. It's around 1 hour and 30 minutes from Dubai and a top off the beaten track spot in Dubai.
Fossil Dunes Al Wathba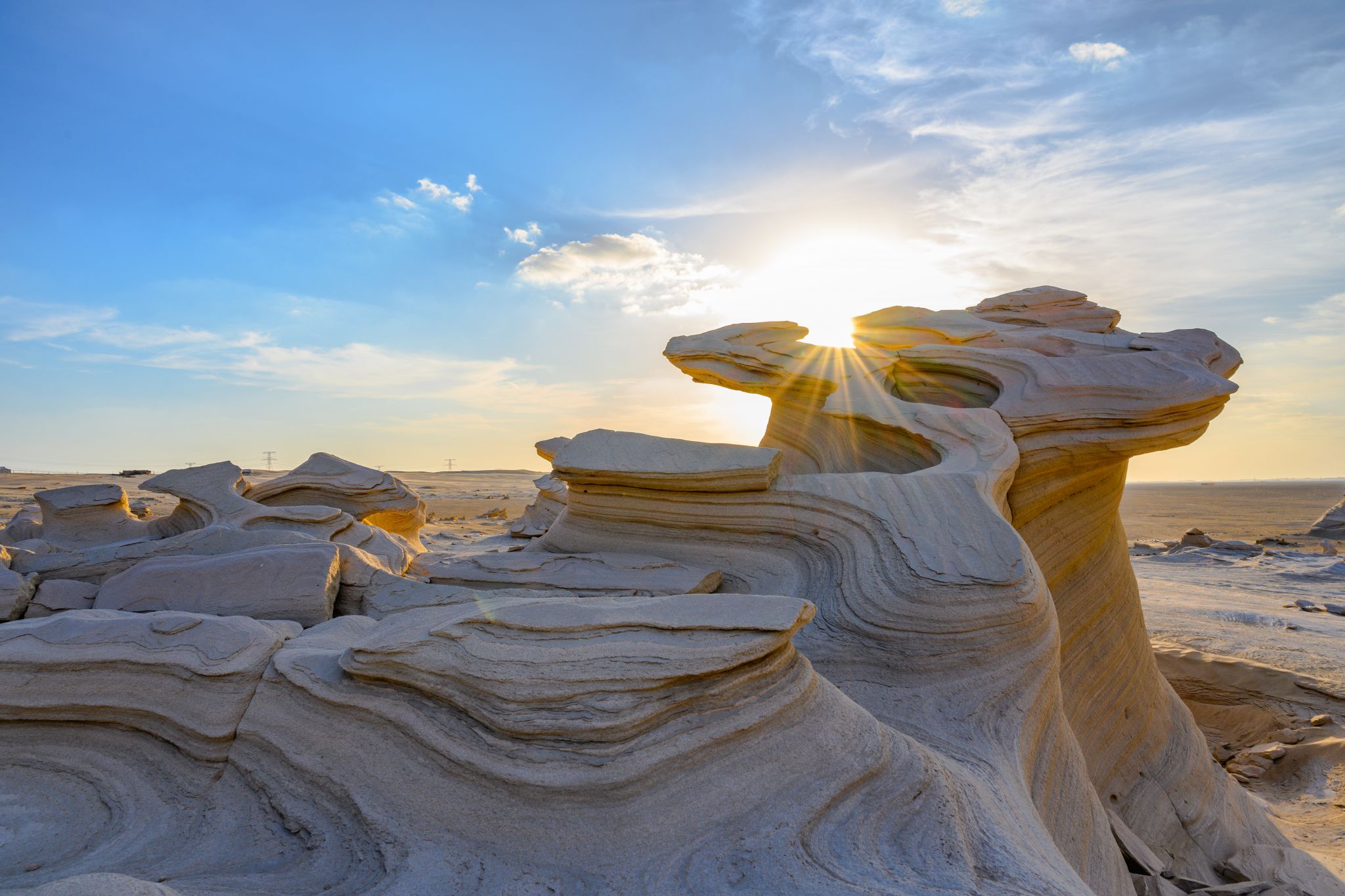 Just 30 kilometers from Abu Dhabi, at some point, the sandy, shifting dunes that prevail in the Arabian Desert become a set of rugged rock formations which have been eroded and sharpened by the wind for millennia, developing into some amazing fossilized figures. The fossil dunes of Al Wathba are a place worth spending a few hours in, not only to check out the impressive rocks but also, because they are likely to see many camels around, offering awesome picture opportunities. Try to come at sunset, when it is the best time for photography, obviously. Most people visit the fossil dunes on a day trip but they could make an ideal spot for camping under the stars.
Al Qudra Cycle Path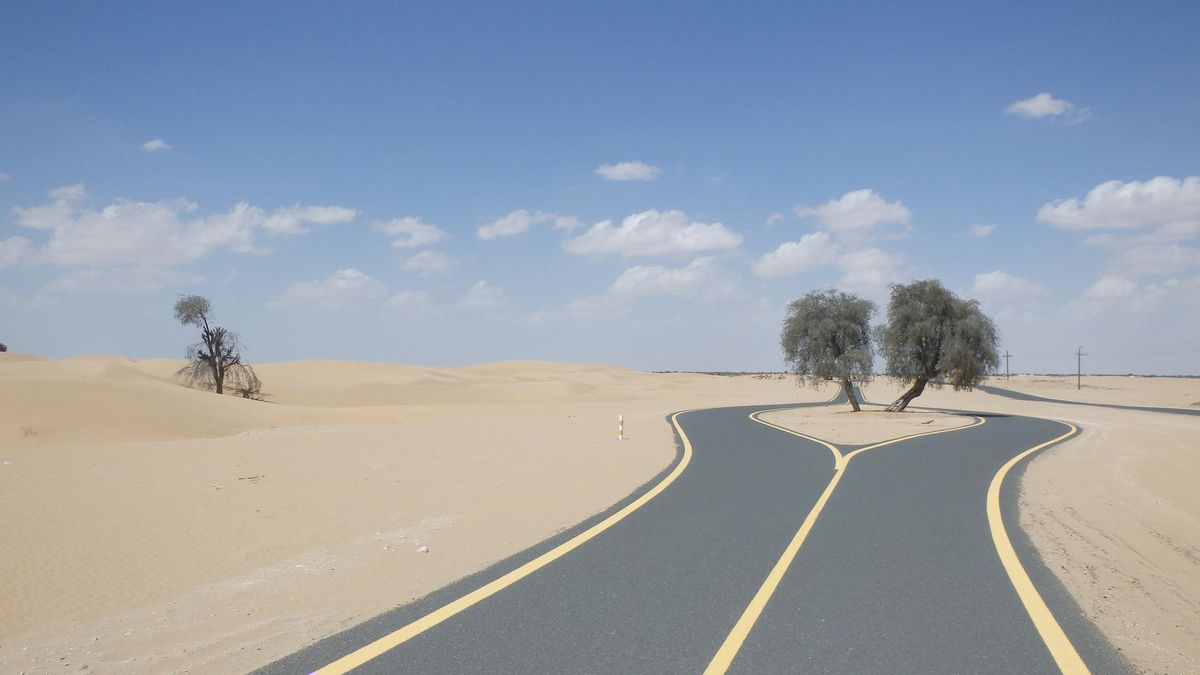 Another great way to explore Dubai off the beaten track is to go along the Al Qudra Cycle path, an attraction for adventure travel lovers, consisting of a cycling trail that goes through a sand-dune desert. For almost 100 kilometers, the track goes through a vast sea of mountain dunes, making the ride and views beyond epic. If I am not mistaken, the shortest loop is 50 kilometers, which could be easily completed in a few hours by any beginner cyclist who is in relatively good shape. There are many bikes available for renting but, of course, you can also bring your own. Prices vary per type of bike and wearing a helmet is compulsory, whether you rent one or bring yours.
Wadi Shawka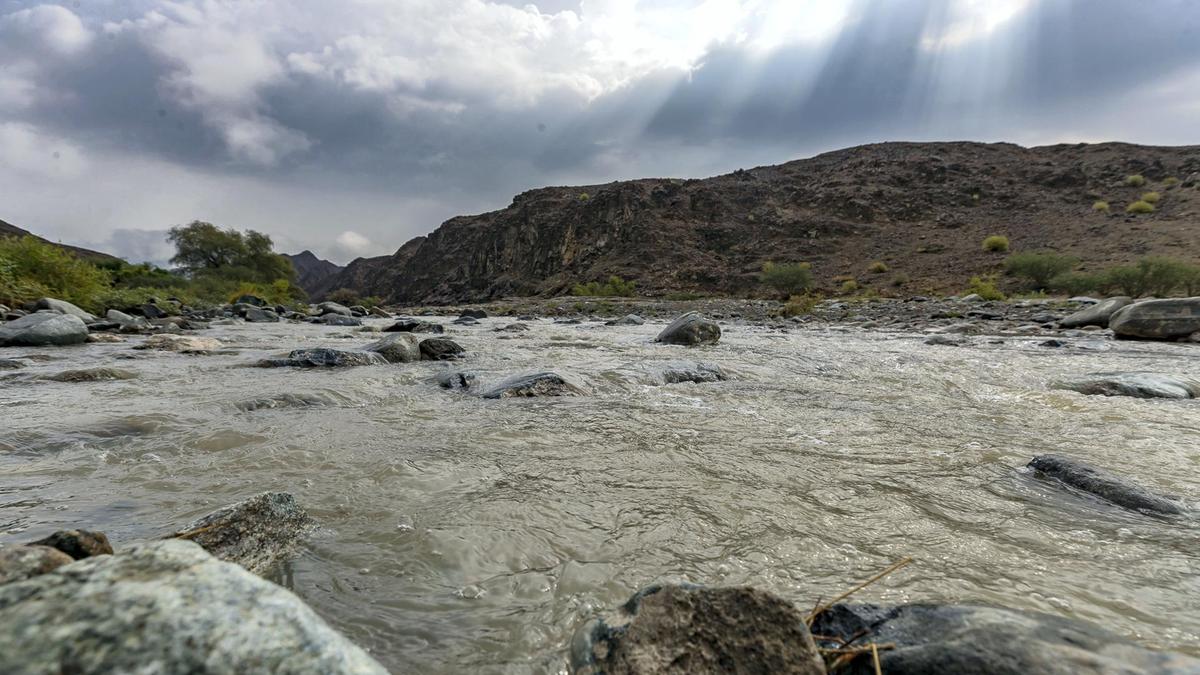 Just a bit north of Hatta, Wadi Shawka is the wild place in fashion in the UAE today and, it is much less crowded. With several hiking trails, epic camping spots, natural pools and many cycle paths, Wadi Shawka is the ultimate hidden gem in Dubai and the UAE, for mountains lovers.
Liwa Oasis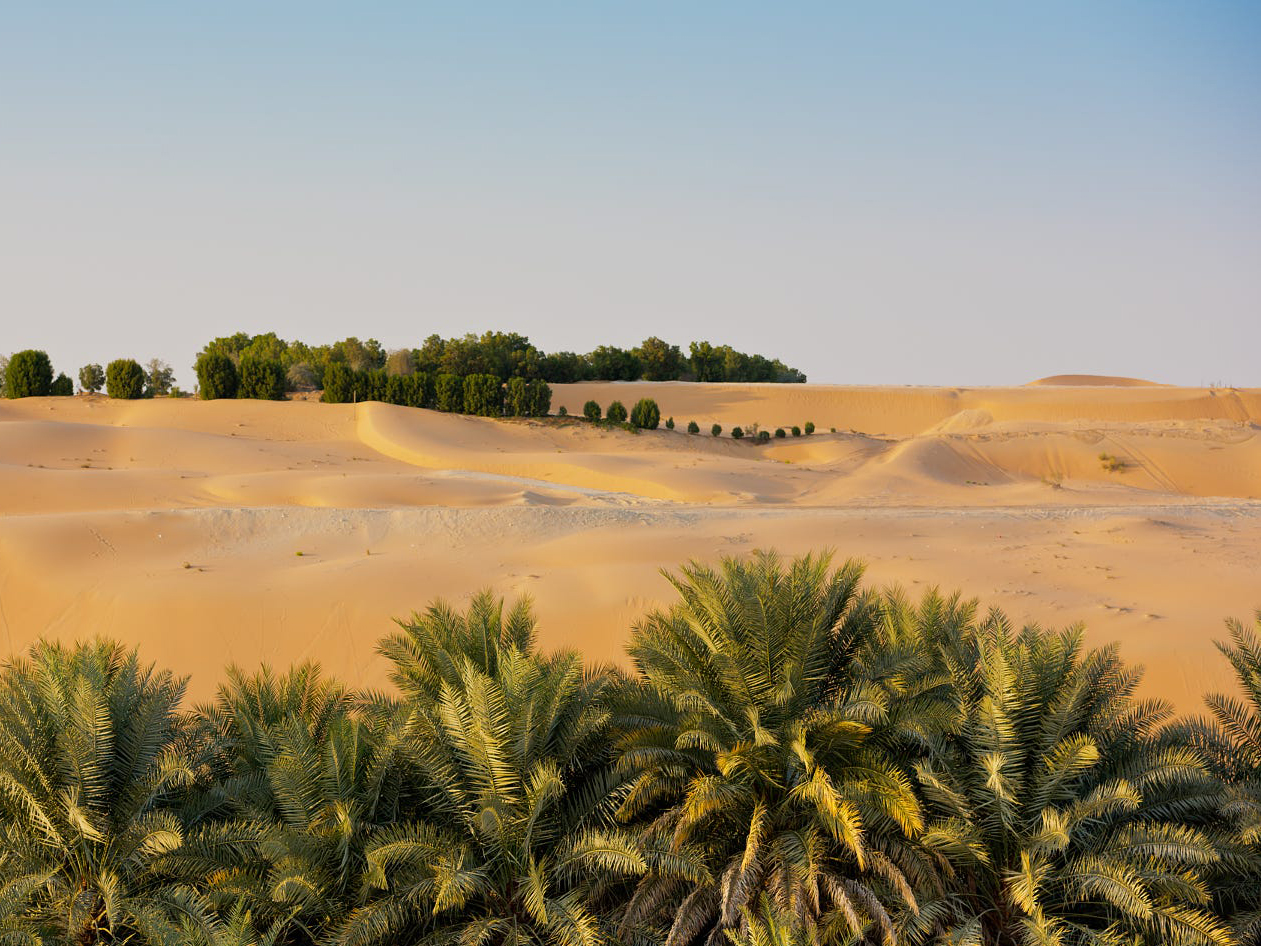 Home to one of the highest dunes in the world, the largest oasis in the region and the only place where you can see the real, local Bedouin culture, Liwa Oasis is an impressive desert oasis that sits at the edge and beginning of the famous Empty Quarter, the largest continuous sand dune sea in the world.
Liwa Oasis is found in the southwest of UAE, around 350km from Dubai and 250km from Abu Dhabi, really close to the Saudi Arabian border. Actually, if you keep driving after the oasis, the road ends at the sand dunes themselves, from where you see a huge fence, which marks the border with Saudi Arabia and goes across the desert as far as your eyes can see
The oasis is full of palm tree plantations, an old fortress and home to a few farms where actual local Bedouins live. I have been traveling all across the country and this was the only place where I have met them. They were extremely friendly by the way, as we were invited to have some tea with them and even camel milk.
Horse racing in Meydan
The national sport is horse racing and, in fact, UAE has some of the best and most expensive horses in the world. If you want to experience something very traditional but modern at the same time, you can't miss the weekly horse racing at Meydan racing stadium, which takes place every Thursday at 7pm, from November to March.The races are impressive, so is the atmosphere, as all types of people attend: from wealthy locals to expats and laborers. The general entry ticket is free but, of course, you can also get a premium seat, which gives you access to the bar and restaurant.
Al Mamzar Beach Park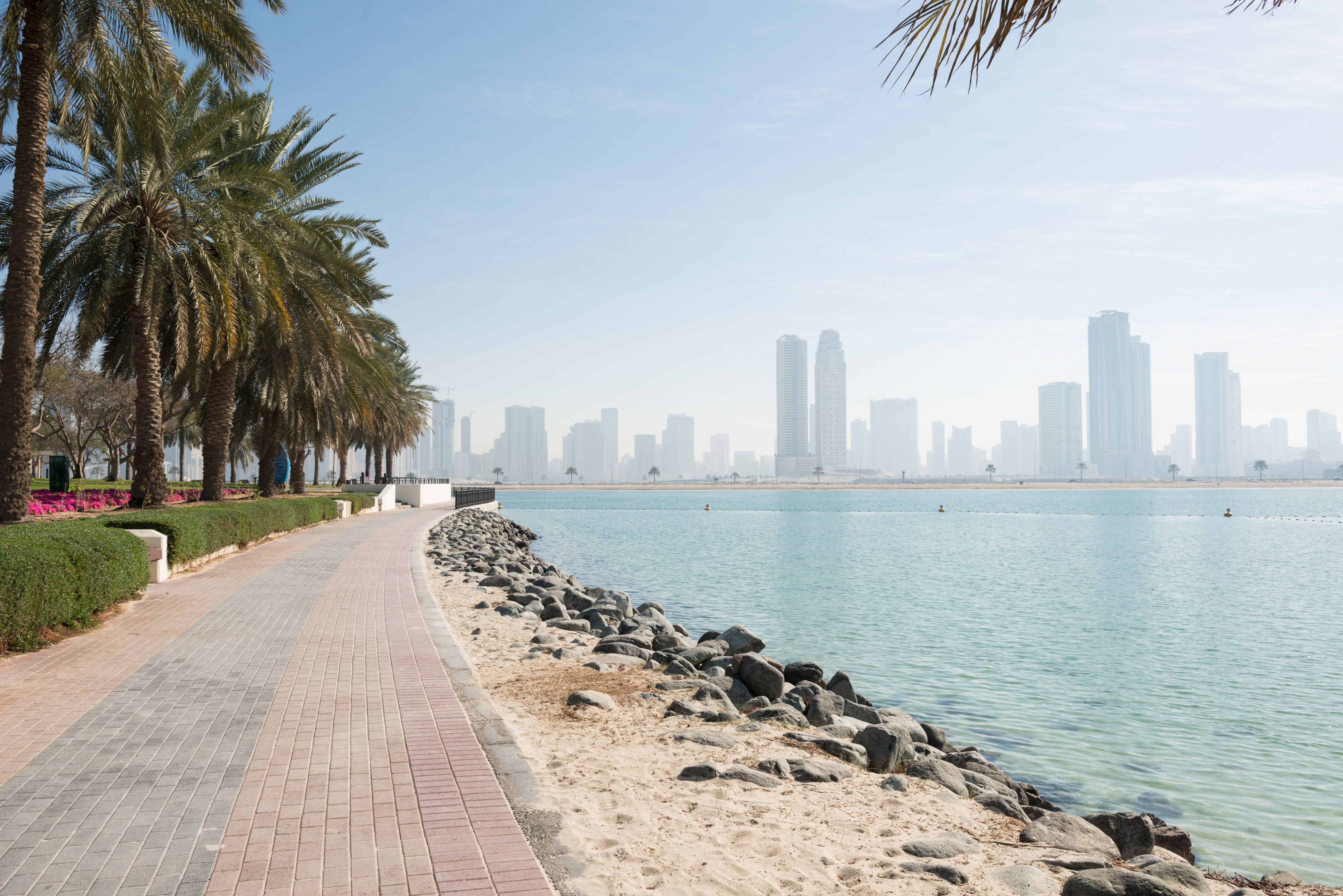 It is a lush landscaped beach park. Children's games area will make your children very happy. You can enjoy relaxation over some scrumptious BBQ. Take your family to enjoy snorkelling, cycling and the beautiful beach view.
The Coffee Museum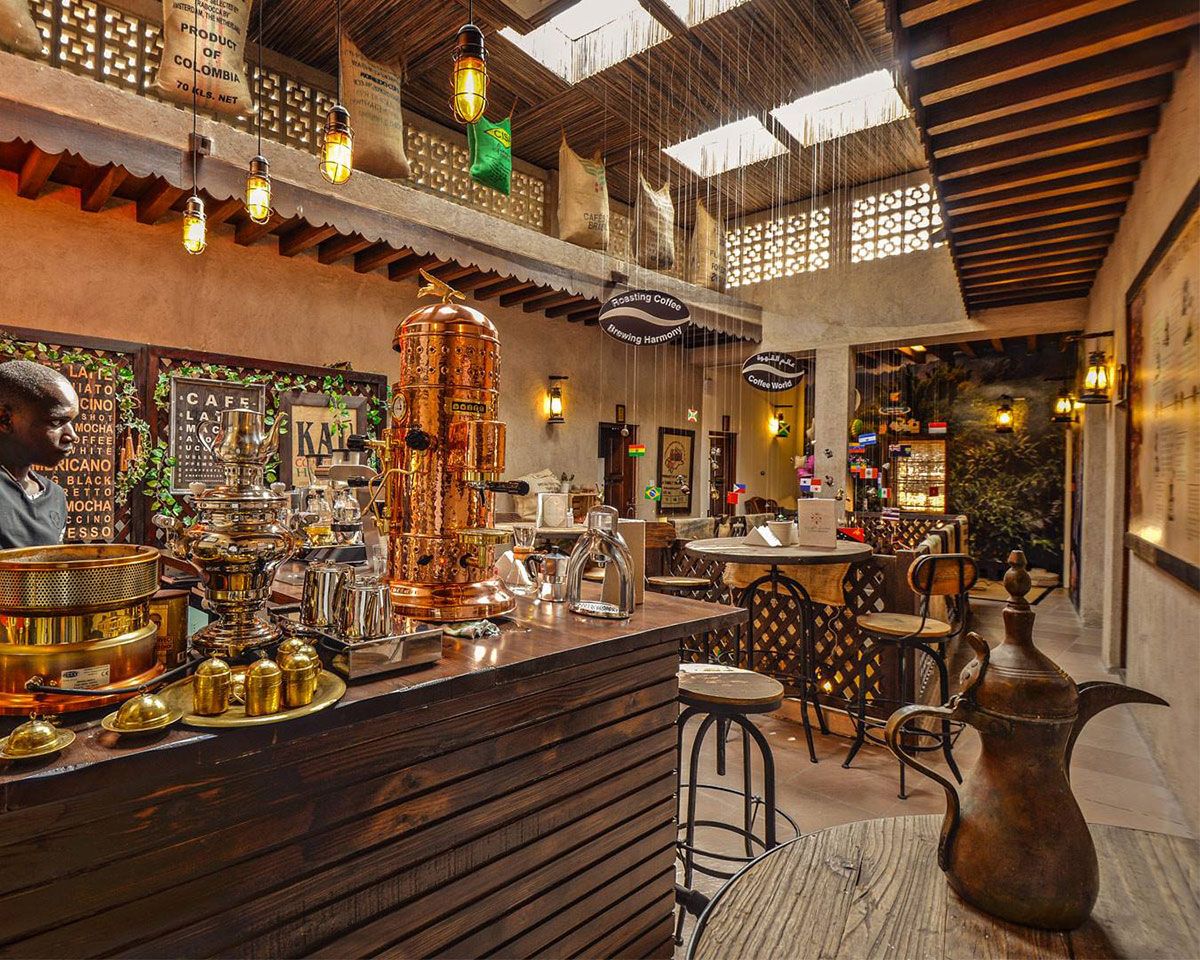 A place dedicated to everything coffee!! This charming coffee museum is located in the Al Fahidi Historical District in Bur Dubai. All of unique coffee and culture experience are available there. You can explore some of the exhibits and artefacts, or browse through the literature room packed with books. Interesting stuff are available there and you can buy some of them from the museum.
XVA Art Hotel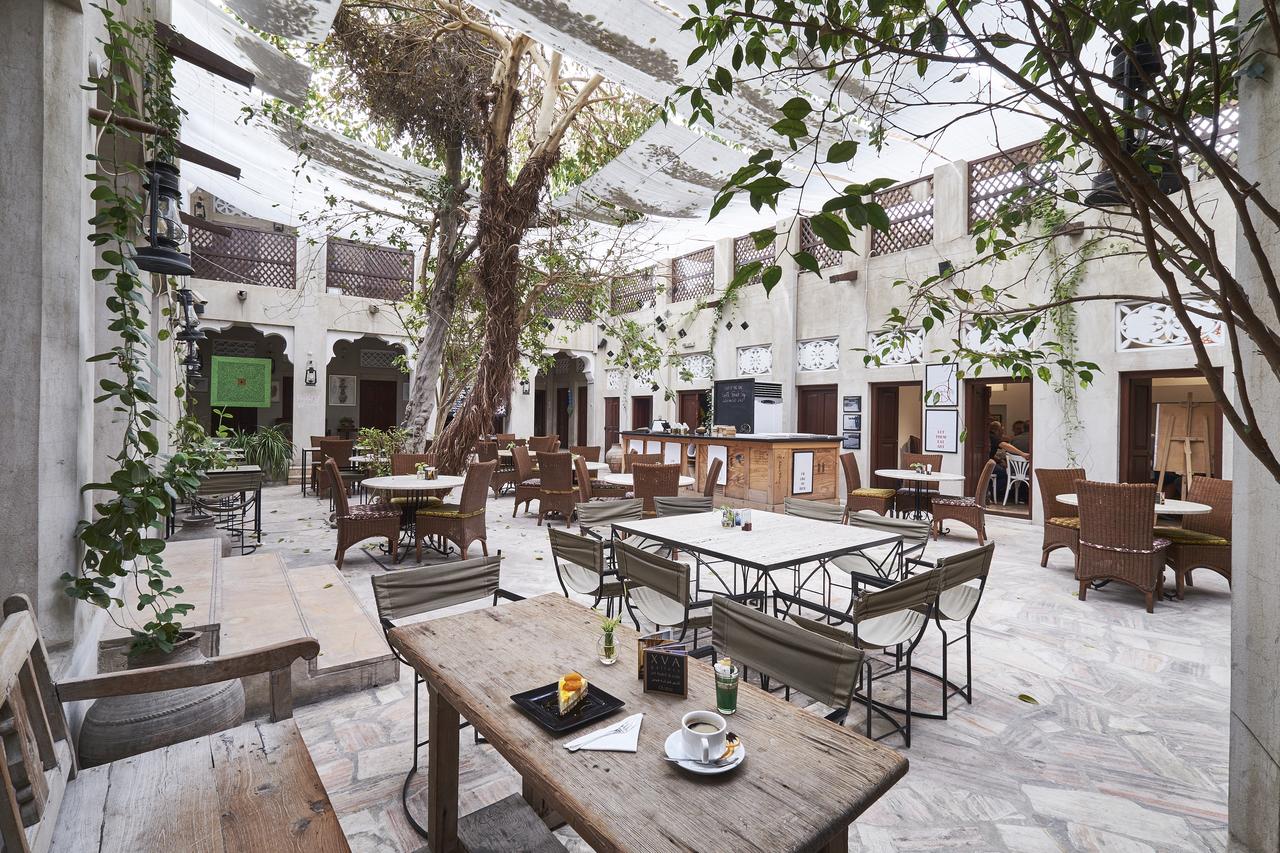 In the Al Fahidi district, you will find this charming place. XVA Art Hotel is an award-winning restaurant which is styled with cultural motifs of the region. There are 14 rooms which show an architectural heritage. Mona Hauser is the owner of that place. A completely vegetarian menu is offered at the XVA Cafe where you can enjoy some eggplant burgers, pumpkin roti, and much more. You can explore the gallery and the design shop. These above mentioned places can take you out from your busy schedules to enjoy Dubai from a fresh perspective and have an enjoyable vacation.
Explore Dubai with CTC Tourism Today!