Five Reasons to Try Skydiving in Dubai
Skydiving Locations in Dubai
All skydiving operations in Dubai are managed by Skydive Dubai. Skydive Dubai runs the biggest outdoor skydiving school in the world in the deserts outside Dubai. Their jumps take place in two incredible locations in Dubai - the Desert Campus drop zone and the more premium Palm Drop Zone.
Skydiving Dubai - Desert Campus Drop Zone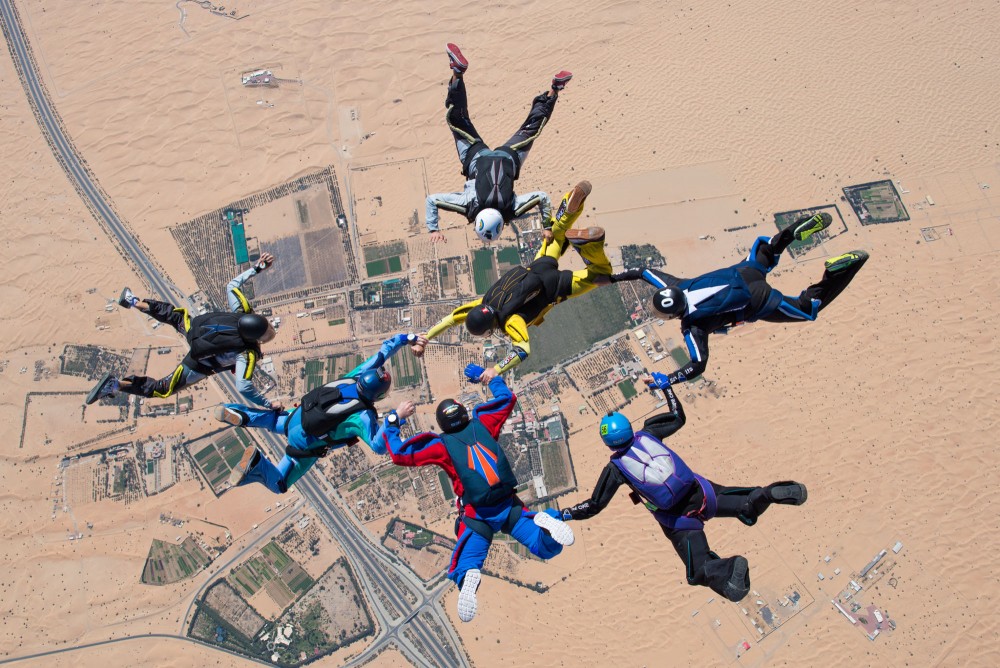 The Desert Campus Drop Zone is located outside the city, off the highway that leads from Dubai to Al-Ain. The desert drop zone not only hosts first timers, but also has a school where you can take courses to becoming a professional skydiver. While you skydive in the desert zone, you will be met with stunning views of desert dunes leading up to the Dubai horizon in the distance.
Skydiving Dubai - palm drop zone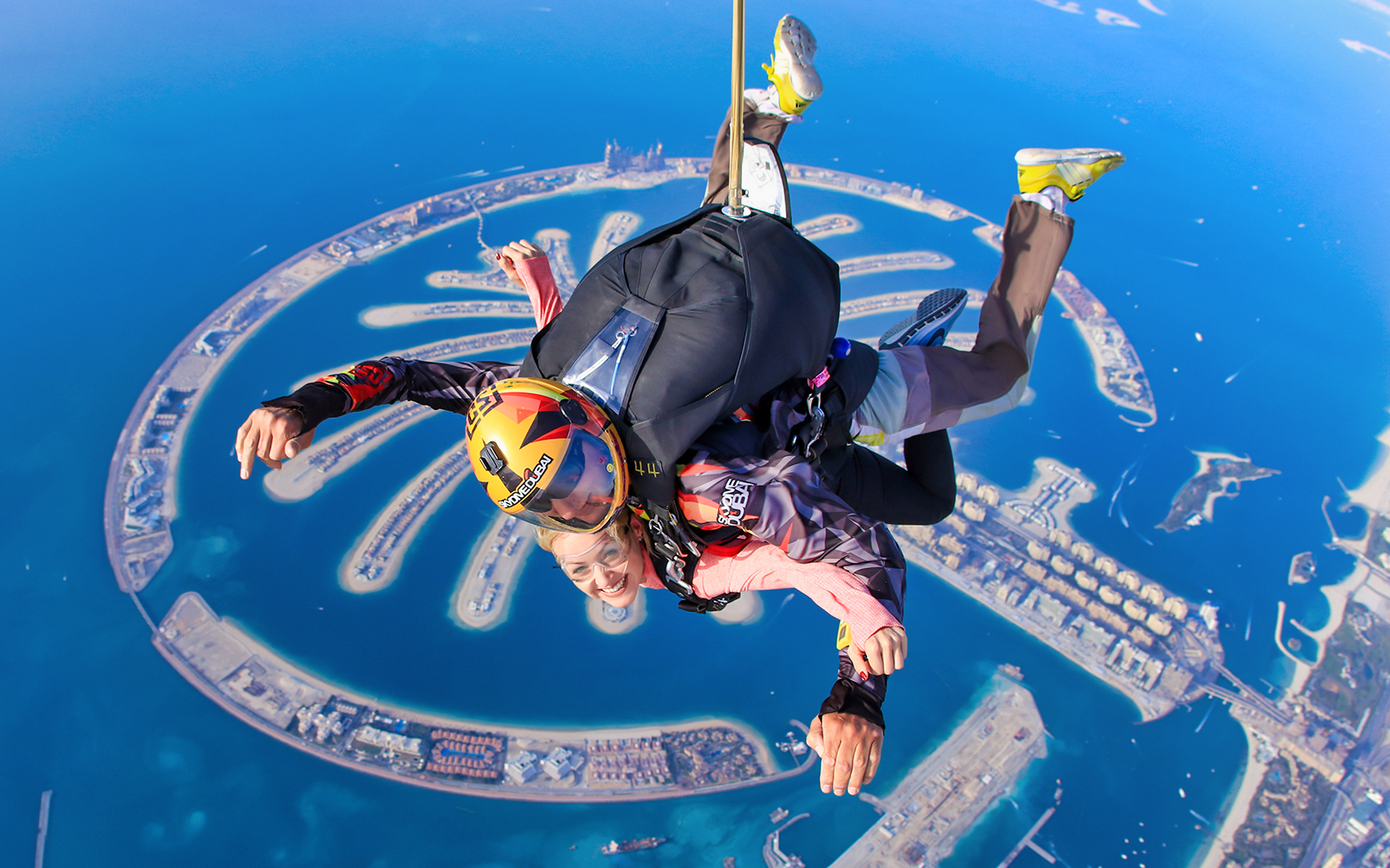 The Palm Drop Zone is the more premium drop zone offered by Skydive Dubai. Skydiving in the Palm Drop Zone will present you with once-in-a-lifetime views of the magnificent Palm Islands and the Dubai city skyline. Prominent views include Ain Dubai (the world's largest Ferris wheel), the Palm Jumeirah Island, and "The World" islands and Dubai Marina.
What You Will Experience?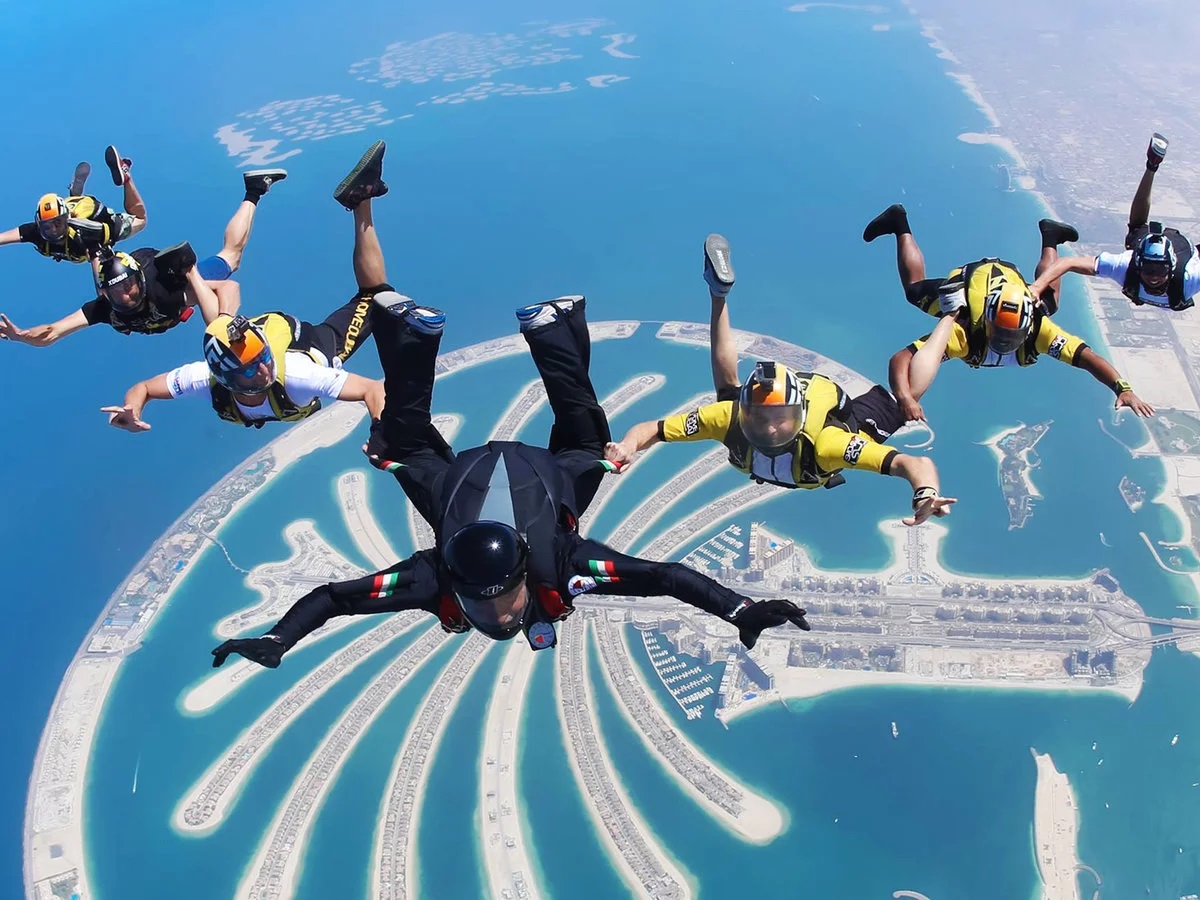 1) Your experience begins at the Skydive Dubai center where upon arrival, you will be requested to fill in the necessary documents and a brief health checkup that includes weighing and measuring your BMI.
2) Half an hour before the flight, you will meet your instructor/tandem partner who will brief you on the sport, check your harness and provide you with all the necessary instructions.
3) The accompanying camera person will take a brief interview of yours before you take off. Remember to smile, it's going to be in your skydive video.
4) In the boarding area, there will be a final gear check and a photo op.
5) As you fly to the diving altitude, you will be greeted with immense views of Dubai, the Palm Islands and the surrounding areas. The total flight time to the diving altitude is 20 minutes. These are the last 20 minutes you have in which to settle your nerves before you take the leap.
6) Once the plane reaches 13,000 feet, you will be secured to your expert tandem instructor and together with the camera flyer, you will exit the plane and free fall for nearly 60 seconds, clocking speeds of up to 120 miles/ hour!
7) At an altitude of 6,000 feet, the parachute will be deployed and over the course of the next 5 minutes, you will gently descend to earth, all this while taking in some truly spectacular views of Dubai.
8) After the touchdown and a post-jump interview, the experience will come to a close. You will be able to collect the video of your jump and any other memorabilia from the store at the center.
Dubai Skydive - What You Need To Know
Rules & Restrictions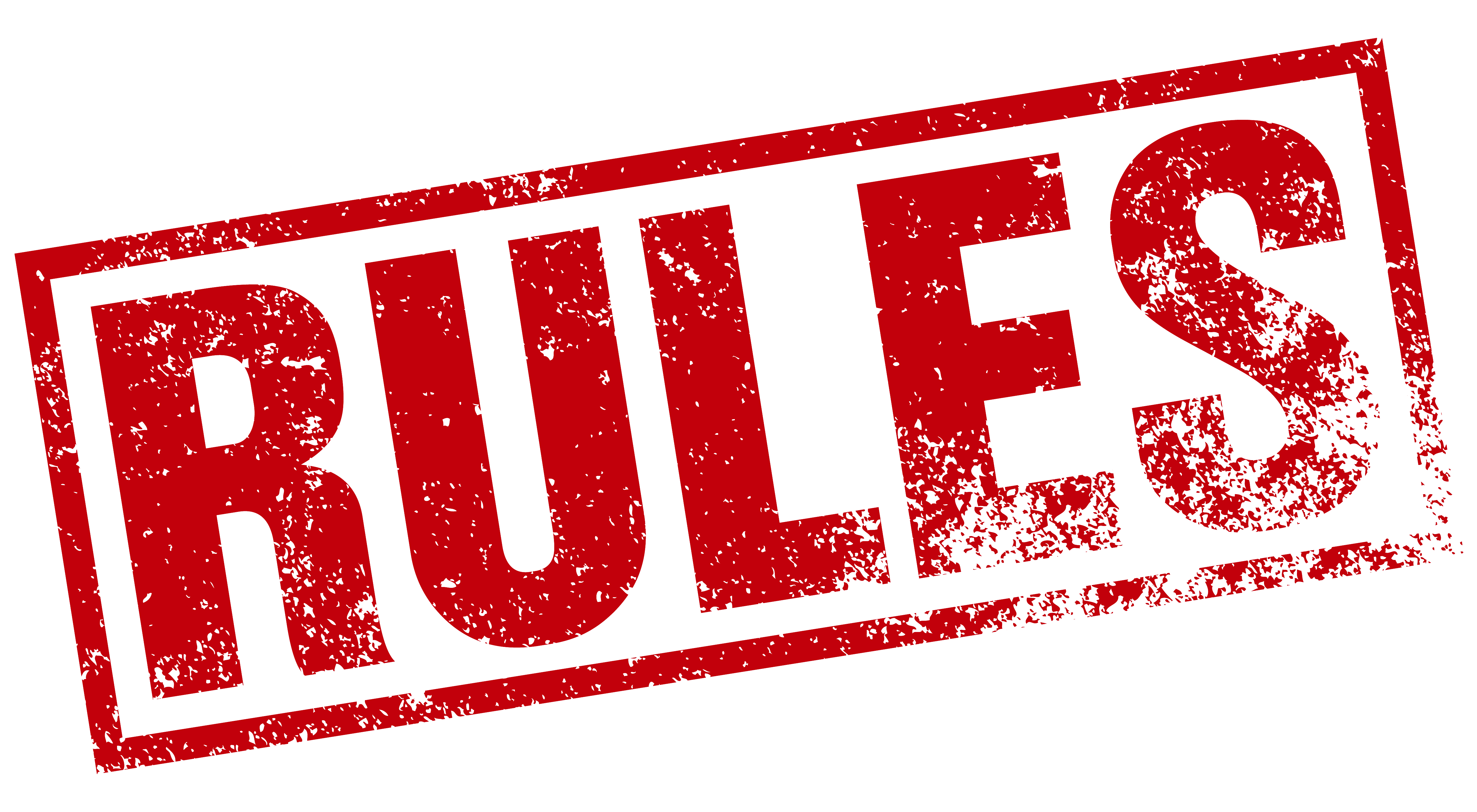 • You must be at least 18 years old.
• Please carry your valid photo id proofs.
• Weight and BMI (Body Mass Index) with clothing and sport shoes must not exceed the maximum safety requirements.
• The BMI and weight requirements are as follows:
o Women - 90 kgs (198 lbs) or less. Maximum BMI 27.5.
o Men - 100 kgs (220.5 lbs) or less. Maximum BMI 30.
Tips for Your First Time Skydiving Experience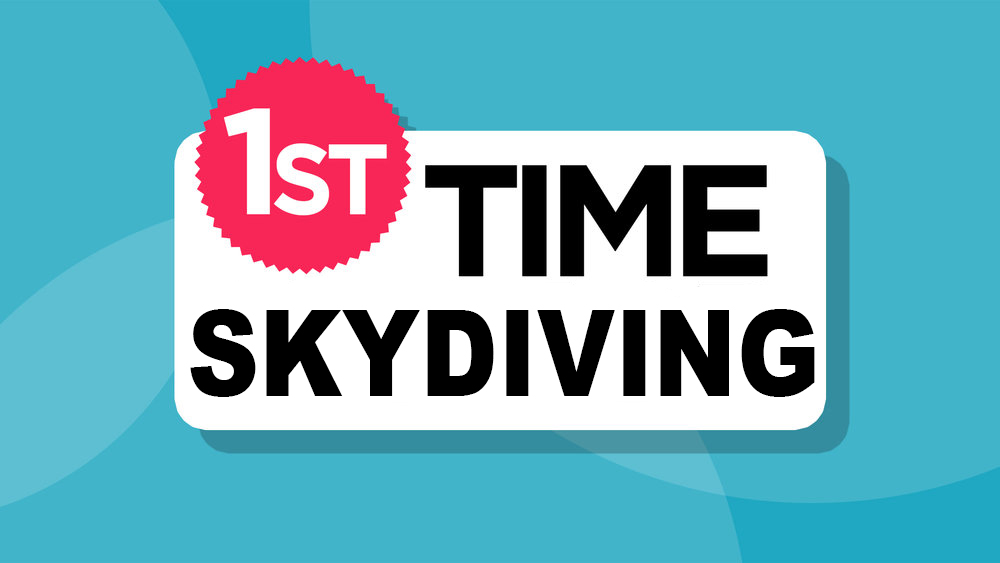 • Eat a moderate healthy breakfast before you head out for your experience. Just know that skydiving with an empty or full stomach is not fun. Just keep it light and make sure you're nourished well before your dive.
• Get a good sleep the night before. Though it is normal for the excitement of the jump to keep you up all night, try and ensure that do you manage to get some good hours of sleep.
• Wear the right clothes - athletic and comfortable clothes, sneakers/sport shoes. Sandals, high heels and shirts with collars won't be allowed.
• Be prepared to wait. Skydiving is an extremely weather dependent sport. The Skydive Dubai officials keep a constant check on the weather monitor to keep track of the winds. If the wind picks up or the weather deteriorates, be prepared to wait. If the conditions are not suitable, your experience may take a little longer.
• If you're a female and would want a female tandem instructor, then kindly request the same at the campus.
• You don't need to be an athlete to be a skydiver. If your weight is under the limit and you live an average healthy lifestyle, you should be good.
• Relax, breathe, jump and enjoy!
5 Reasons to skydive in Dubai
1. Magnificent City's landscape View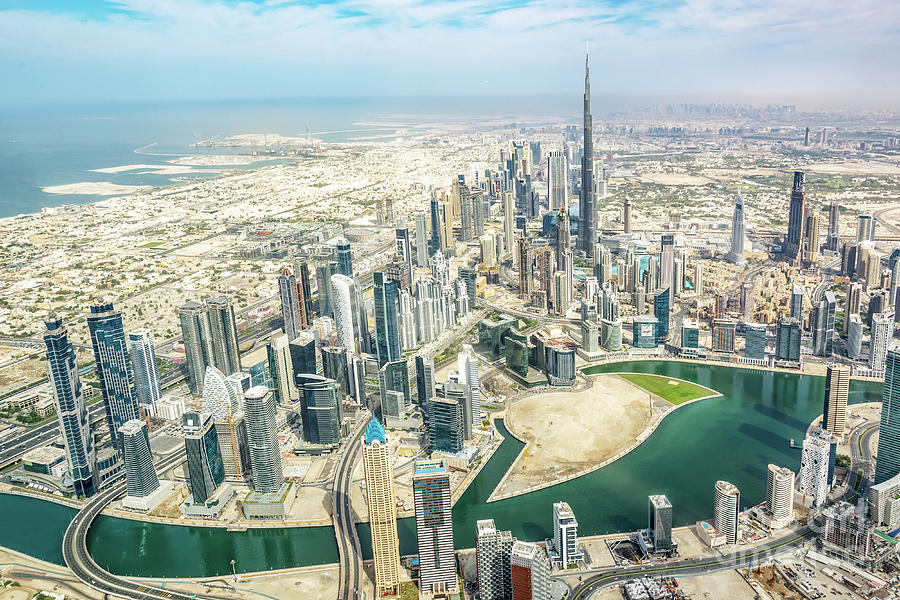 As soon as you jump out of the plane, you will be treated with spectacular bird's eye views of the artificial archipelago known as Palm Jumeirah. You will be able to get a clear view of its astounding overhead palm design, as well as its surrounding crystal clear sapphire waters. Not to mention, sky diving offers marvelous vistas to some of the city's most iconic landmarks and features, such as the Dubai Marina, World Islands, Burj Khalifa, Burj El Arab, and the famous Burj El Arab's sails.
2. Safe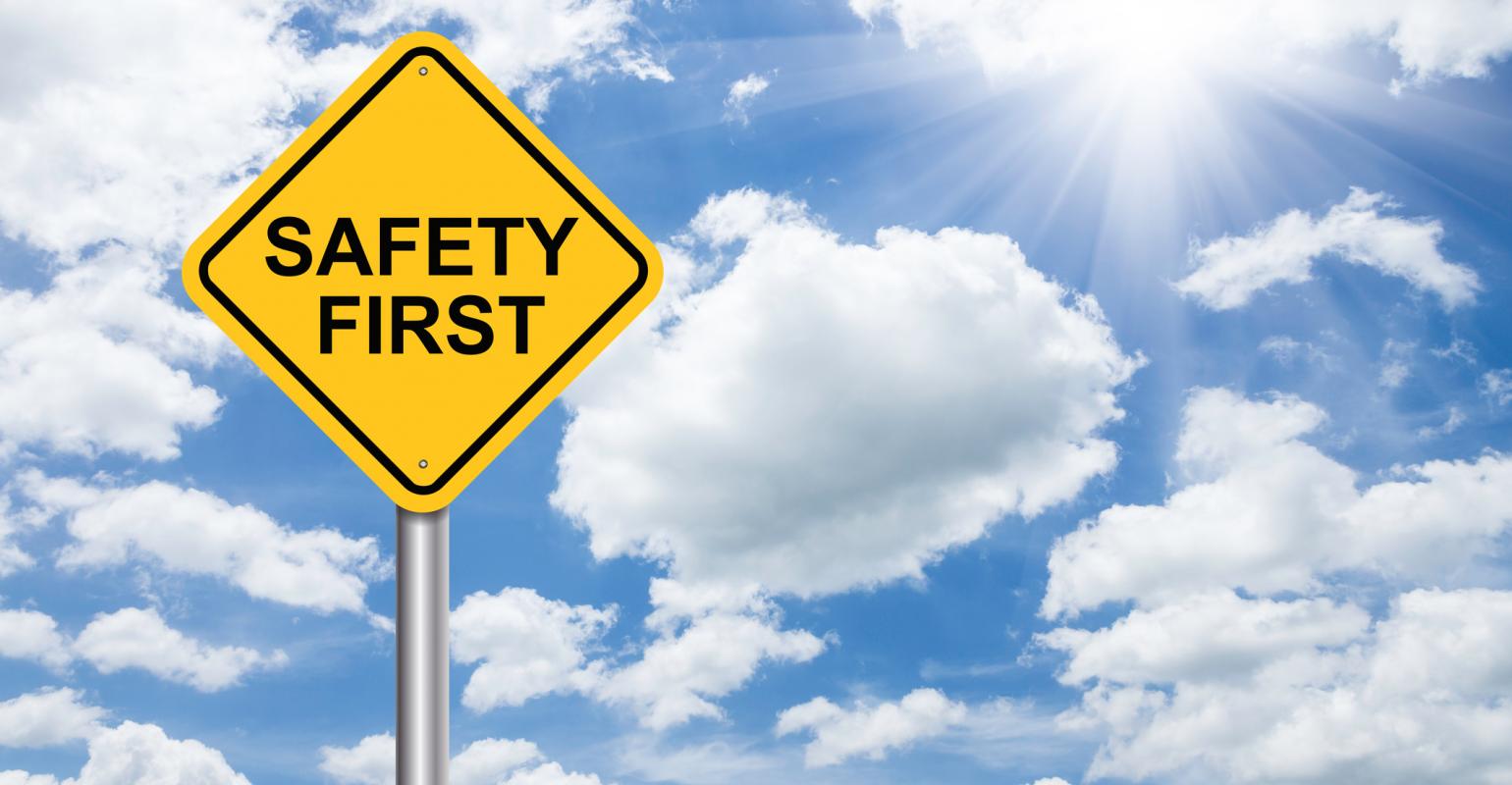 First-time jumpers and people who are terrified of heights won't have to worry a thing about the dive's safety. First of all, every piece of equipment used in this voyage is made of premium quality materials, and has been thoroughly checked. In addition, you, as a jumper, will be paired with a professional and licensed skydiver, who will ensure your safety, and guide you throughout your aeronautical journey. Safety is definitely a priority when you skydive in Dubai.
3. A range of options and services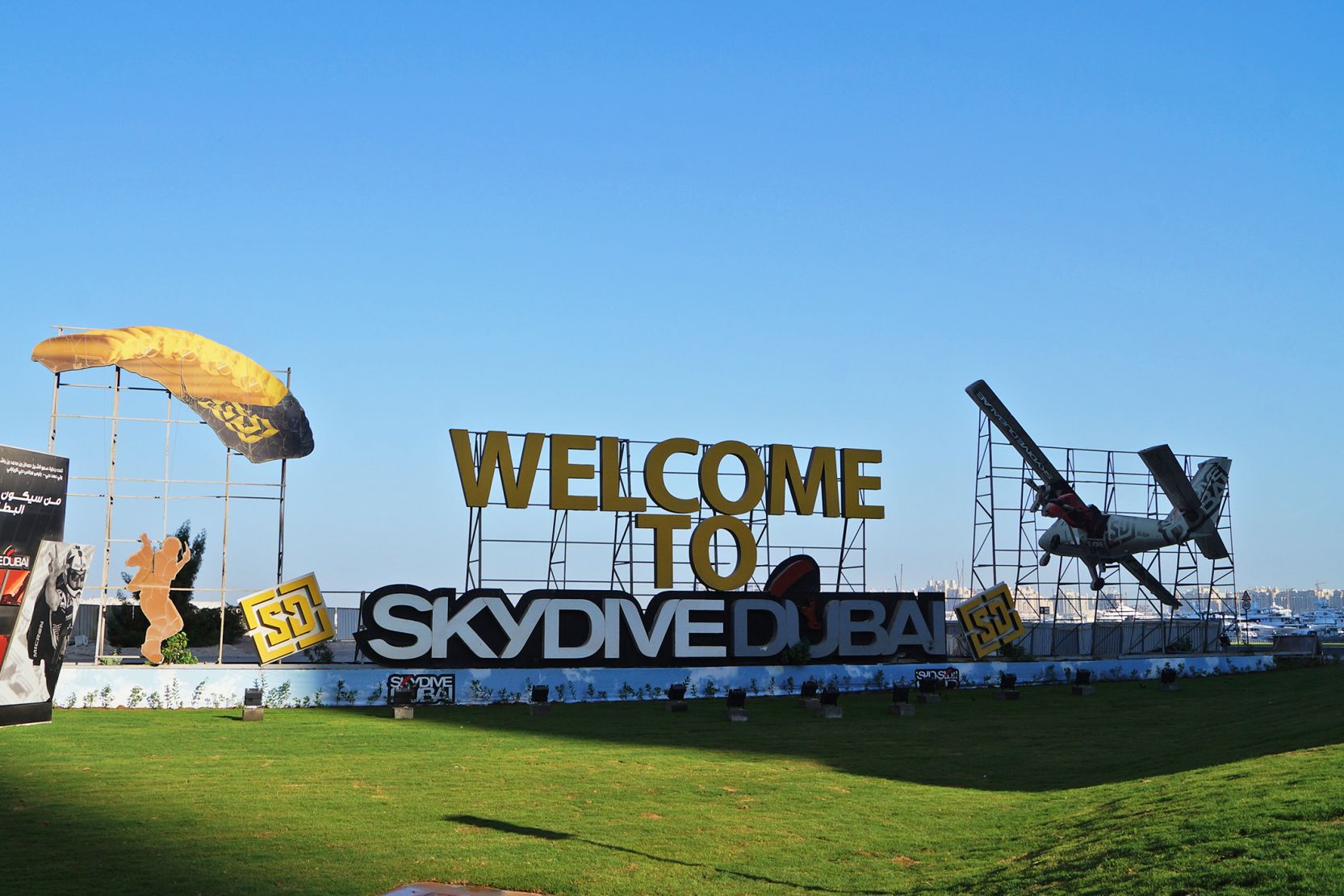 From first-timer jumps and skydiving coaching to the thrilling jumps for the experienced adventurous souls, this exciting outdoor adventure has a broad range of services to offer to it sky divers. What's more, it has a variety of formation and movement options to cater to all levels of divers, including team vertical formation jumps, suit wing flockers, and other kinds of free-flying aerial maneuvers.
4. Adrenaline Rush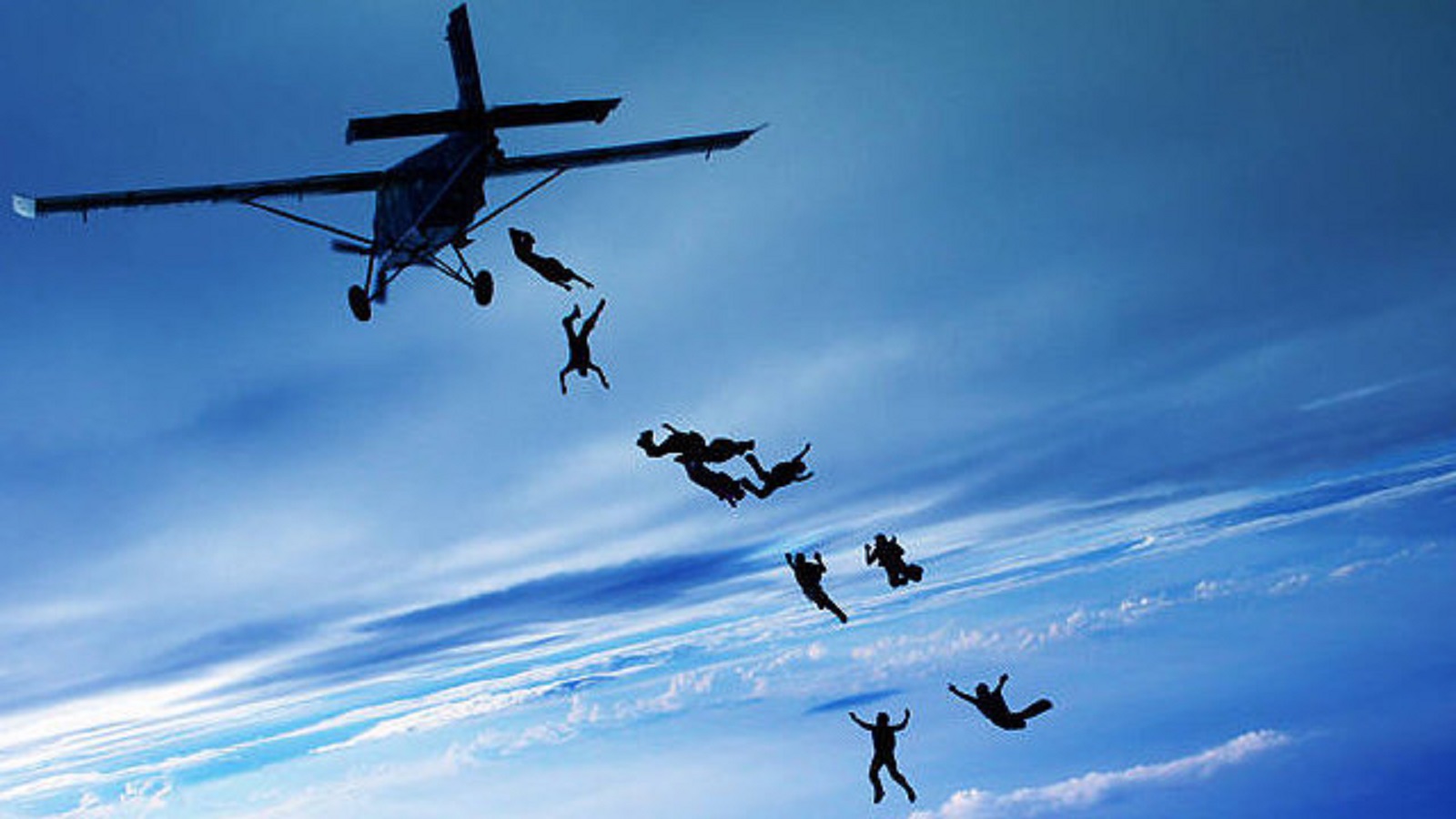 Sky diving is a total adrenaline rush that gives you a heavy dose of thrill and fun in this dynamic Middle Eastern city. Picture yourself jumping out of a plane, and flying freely in the sky with your instructor, at 13,000 feet. Sounds fun, right? From the start to finish, you will definitely love everything about this outdoor activity.
5. Affordable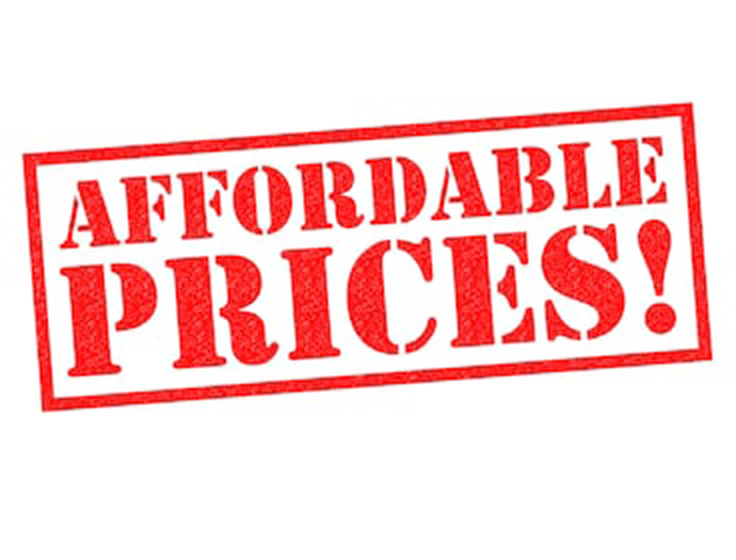 As you sky dive in the city of Dubai, you get to enjoy the experience of a lifetime, without the need to spend a fortune. If you're going for a tandem skydive experience, price for the jump would cost about 2000 AED, but if you're a more seasoned sky-diver, then the cost could be as low as 200 AED. This really depends on the Class-Level, number of jumpers and package type. So if you're someone who is looking into turning skydiving as a hobby, then Dubai can be an affordable option for you.